SCADA Operations Centers
Ensuring Security Compliance with Software-Defined Technology
Userful's solution for SCADA control rooms frees customers from the compliance liabilities created by proprietary hardware and ensures the secure flow of information across multiple networks for better critical decision-making.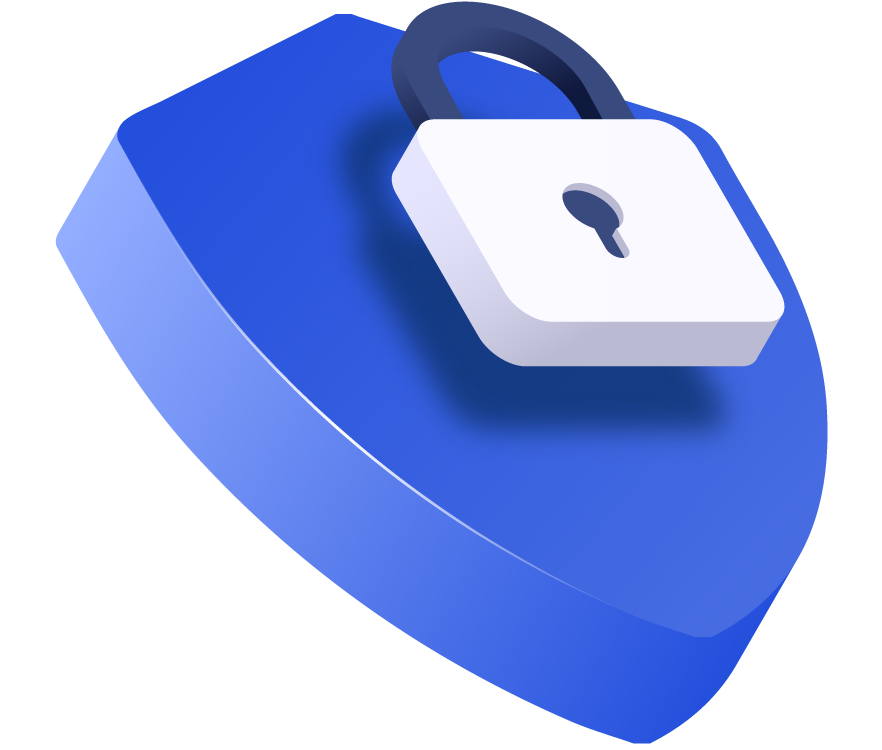 Secure and Compliant
Improve your mission-critical decision-making with the peace of mind that comes from a software-defined solution using off-the-shelf hardware your IT team manages.
With a centralized system of diagnostics and alerts using "Defence-in-depth"
SSL over HTTP encrypted communication with servers, operators, and other critical stakeholders
Locked-down (RHEL/CentOS platform) for secure system updates.
Basic firewall that prevents most internet-originated attacks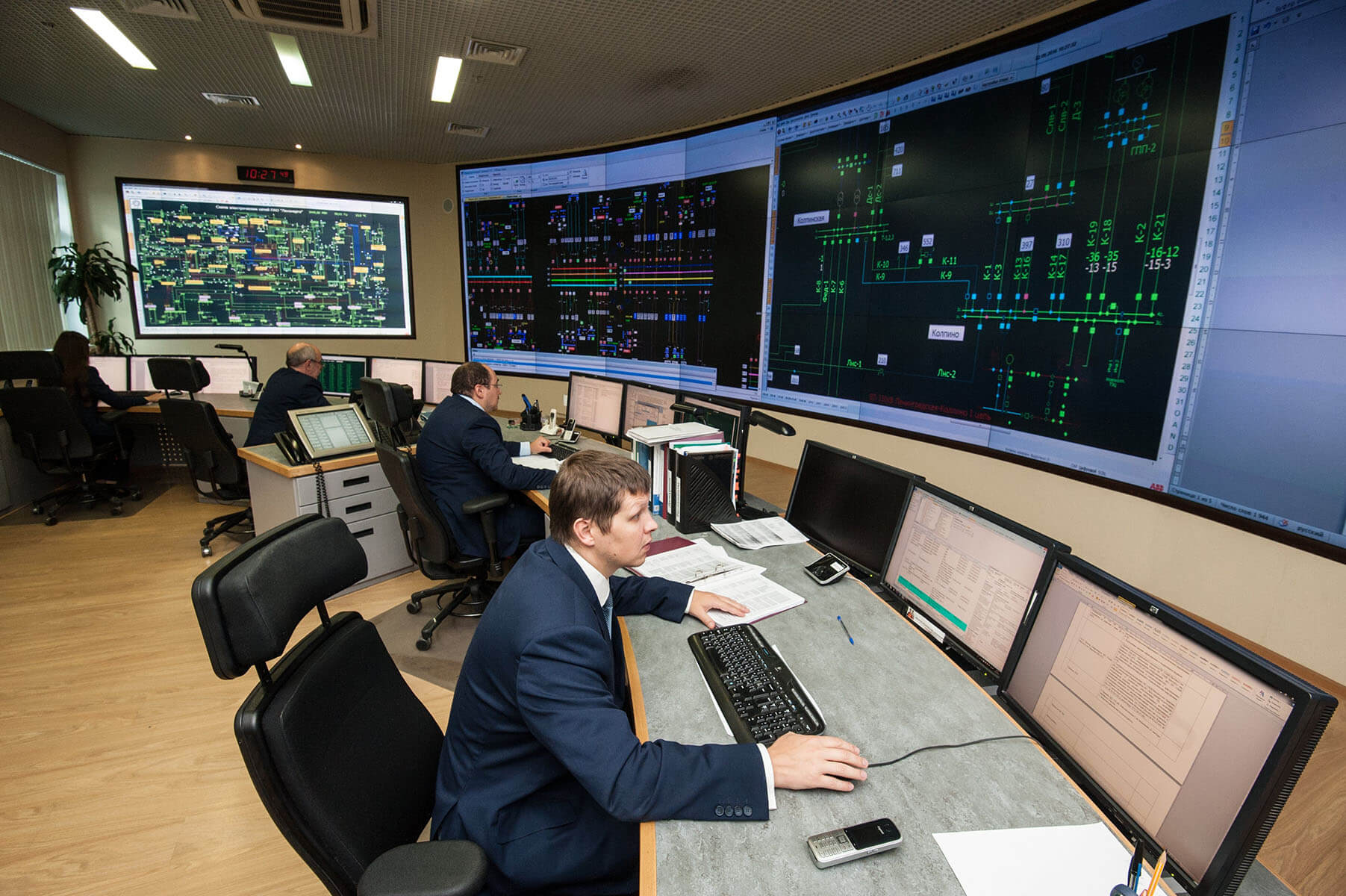 Flexible Workflows for Operators
Empower a higher level of workflow flexibility through a system built around IT standards and protocols. Easily share, add, change or delete sources of information.
Enable your operators to display sources in predefined and easy-to-change layouts that are built around your workflows.

Future-Proof & Scalable
Easily add screens to your system across an unlimited number of locations on the same platform. No proprietary hardware to refresh means you're always up-to-date.


Get the right information at the right time for effective response by providing operators with critical real-time information to their video walls, displays, and workstations.


Solution Brief: SCADA Operations Centers
Get a complete overview of how the Userful platform and Diamond Decisions application create the ideal solution for SCADA operations & data visualization.
Download Solution Brief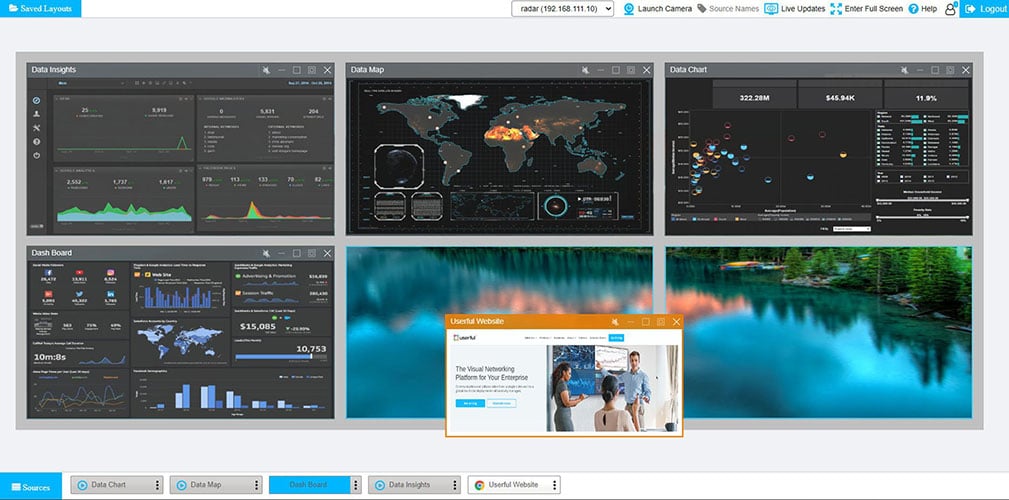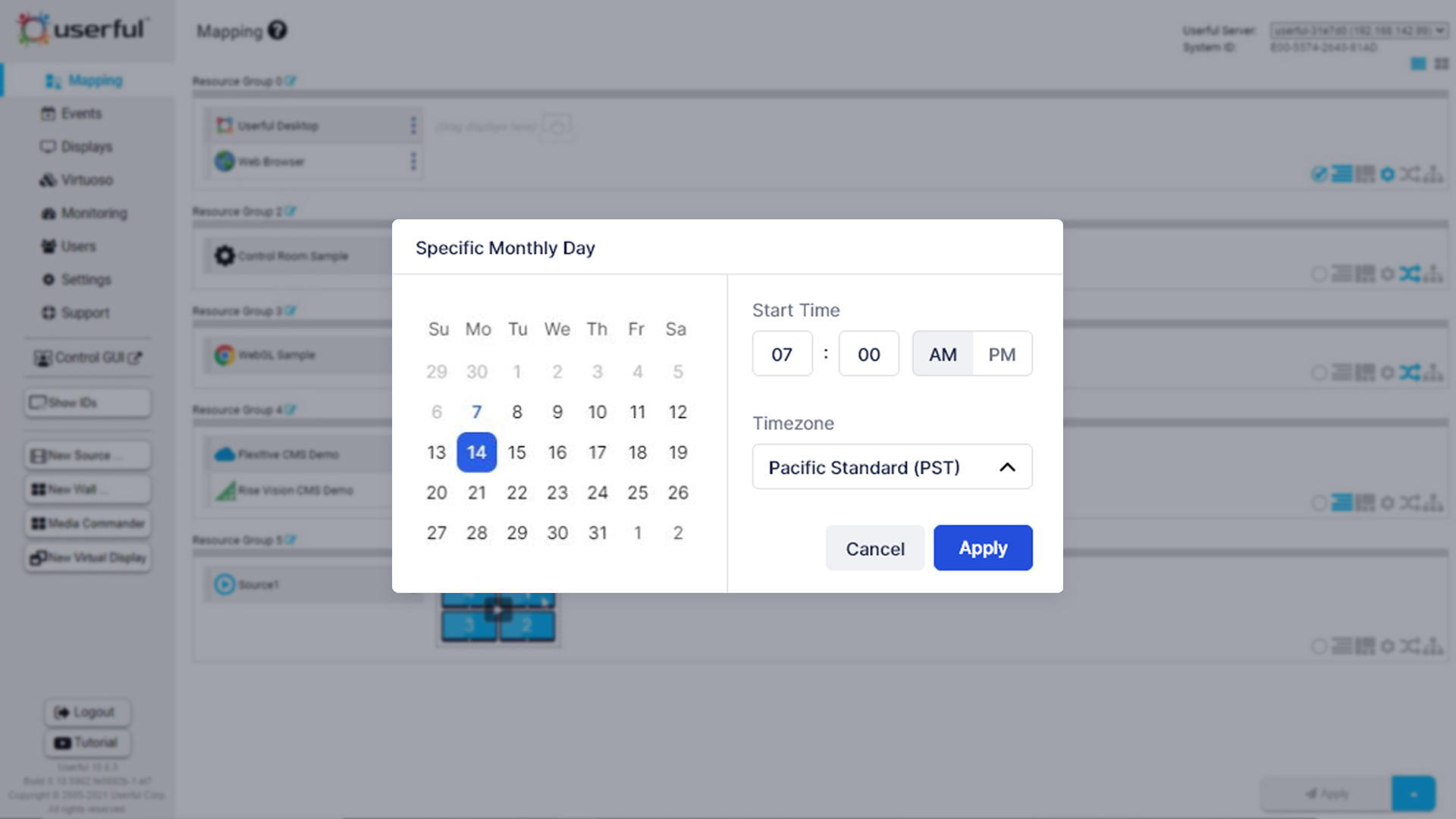 "I was blown away by how little hardware was required to use the Userful Platform - it is by farm one of the best visual platforms I have seen."
"It's really easy to use compared with other systems I've used. "
"Industry-leading video wall solution"
Book a Meeting
Schedule a Demo with a Userful Specialist Today!
Schedule a customized demo with a Userful specialist who will create a display setup based around your project requirements.
Book Meeting
It takes 10 seconds to schedule. We can't wait to meet you!